Top 4 Best Passive Investments in 2022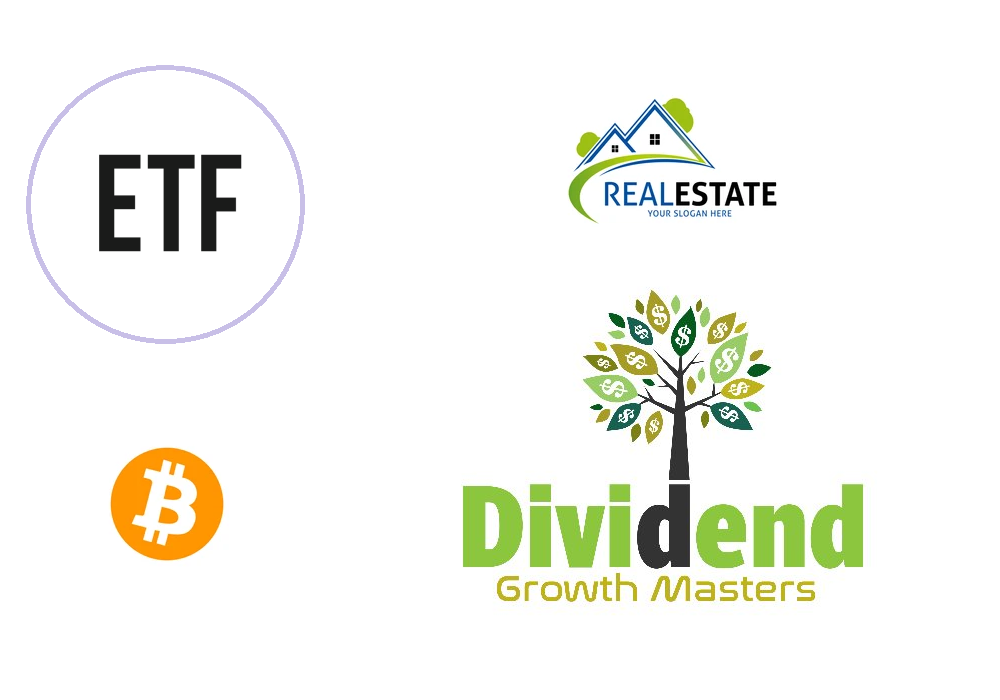 PASSIVE ETF INVESTING
Passive ETF (Index Fund) investing is one of the go-to investment classes for long-term capital growth in my investment portfolio. In fact, this is a strategy that Warren Buffet himself recommends to most retail investors. Buying into the stock market to diversify your investments and create a solid foundation for your paper asset portfolio.
DIVIDEND GROWTH INVESTING
Dividend growth investing is a great way to increase your portfolio's income and grow your portfolio on an exponential trend. By investing in quality dividend stocks, you're able to rely on income either monthly or quarterly, which can be used to purchase more shares and increase your portfolio's compounding.
REAL ESTATE
Real estate investing is the favorite asset class for cash flows, capital appreciation, and debt paydown. If you're not able to invest in physical real estate, crowdfunded real estate can be a good alternative.
CRYPTOCURRENCY INVESTING
Cryptocurrencies, specifically Bitcoin and Ethereum, can potentially represent great hedges against inflation. Dollar-cost averaging into these two coins and continue to do so for the foreseeable future.
---
---