Top 5 Cryptocurrency To Invest in Q4 2021
** This post is not a financial advice, invest for amount of money you effort to lose **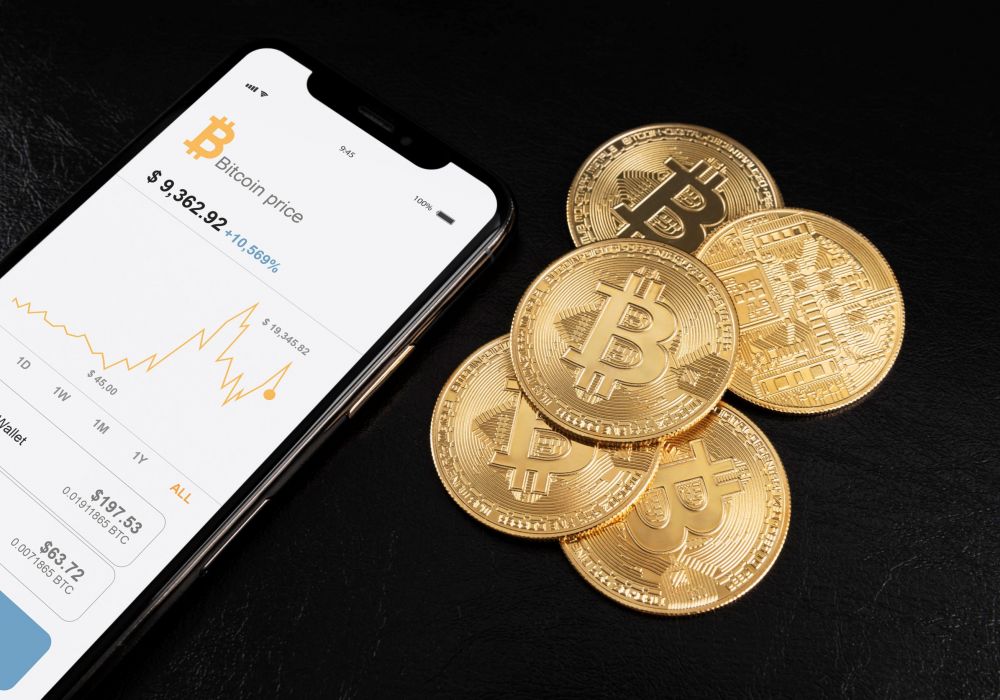 In this post, we will share with you the top 5 cryptocurrencies you can consider investing in quarter 4 of 2021. When it comes to investing you have to do your own research and don't just buy and sell based on what your family, friends, or people tell you to do. Having your own research and knowledge on each cryptocurrency you wanted to invest in is the best option when it comes to dealing with your money. There are two common senses you have to carefully consider before you do invest in cryptocurrency.
Crypto is just a portion of your total portfolio: Do not go all in the entire money of your bank account to cryptocurrency or stock. You can balance and divide a portion to invest and make sure you don't starve for the next few months in case you lose all of your money. Again, [Invest for the amount of money your effort to lose]
Fundamental Research: If you are not a technical person who understands detail about technology, but at least you have to do research and read about who is behind this cryptocurrency/coin. Why this coin even exists and what problem it is trying to solve for the world of blockchain or decentralized systems. The simple way to do this is to go to each cryptocurrency website you want to invest in and read their whitepaper or watch youtube for extra knowledge. Supply and demand on the market also a factor you should look at as well. There are a few more criteria you consider such as team, community, etc. Finally, you have to make your own judgment if you really want to invest.
Here are the top 5 cryptocurrencies you may want to invest in Q4 of 2021
BITCOIN (BTC)
A cryptocurrency king and also known as digital gold. The Marketcap of bitcoin is around 1 trillion dollars. There are around 19 million coins are actively circulation right now in the market with a total number of 21 million coins. You can check the recently updated data from this website called coinmarketcap.com
ETHEREUM (ETH)
Ethereum is a smart contract platform and the 2nd largest coin for the market cap. Ethereum is not only the platform for the smart contracts which enable other Dapp wanted to land in the world of blockchain but also a cryptocurrency itself. The smart contract is the line of computer code that is automatically executed whenever certain conditions are met. Developers are making apps on the Ethereum network in order to run smart contracts. You can check out this link for more knowledge about Ethereum and Smart Contracts. https://www.youtube.com/watch?v=9UtxwQ50c2Y
CARDANO (ADA)
Cardano is another smart contract platform and having a token known as ADA. Cardano aims to compete with Ethereum in terms of scale, speed, energy efficiency, and governance. Cardano is found in 2017 by the ex-founder of Ethereum, Charles Hoskinson. The difference between Cardano and Ethereum is that Cardano is operated using the "PROOF OF STAKE" consensus concept. This will allow the ADA holder to be able to verify and validate transactions. Therefore, the more Cardano you have in your portfolio the more you have the opportunity to get more ADA reward tokens. On the other hand, Ethereum and Bitcoin are operated on the "PROOF OF WOK" which require the miner to solve the mathematic computation problem to validate and verify transactions. ADA has a maximum supply of 45 billion for circulation.
INTERNET COMPUTER (ICP)
The purpose of the Internet Computer is to get rid of platform risks. DFINITY foundation is the community behind ICP and is the non-profit scientific research organization that has silently worked on the internet computer for the past 5 years. Right now the internet is a network that connects everyone and everything together but it's extremely privatized which means everything runs on private infrastructure. If you want to connect to a website, that website is most likely run in a data center that is controlled by maybe cloud providers like Amazon, Digital ocean, etc.
Internet computer is looking to decentralize that whole experience for not only developers but also entrepreneurs as well. The platform risks are about the obligation of pricing you have to pay to the provider no matter what and the durability of your business. Ex. you have to pay 30% of your app purchase on the app store (App store own by Apple). Your business will stop running if the entire platform of your provider shuts down (even it's rare). Internet computer aims to open up the internet to host more things and services in a decentralized way.
CHAINLINK (LINK)
Chainlink is trying to connect smart contracts to the outside world of blockchain. This means that the smart contracts will be performed on the condition provided by data from the outside world. The main feature of Chainlink is called an oracle. The oracle is a third-party service that's inputting outside data into the blockchain and make sure the data isn't corrupt and accurate. The maximum supply is 1 Billion tokens.
THANK YOU!!!
---
---