5 Websites for Unlimited Knowledge You Can Find On The Internet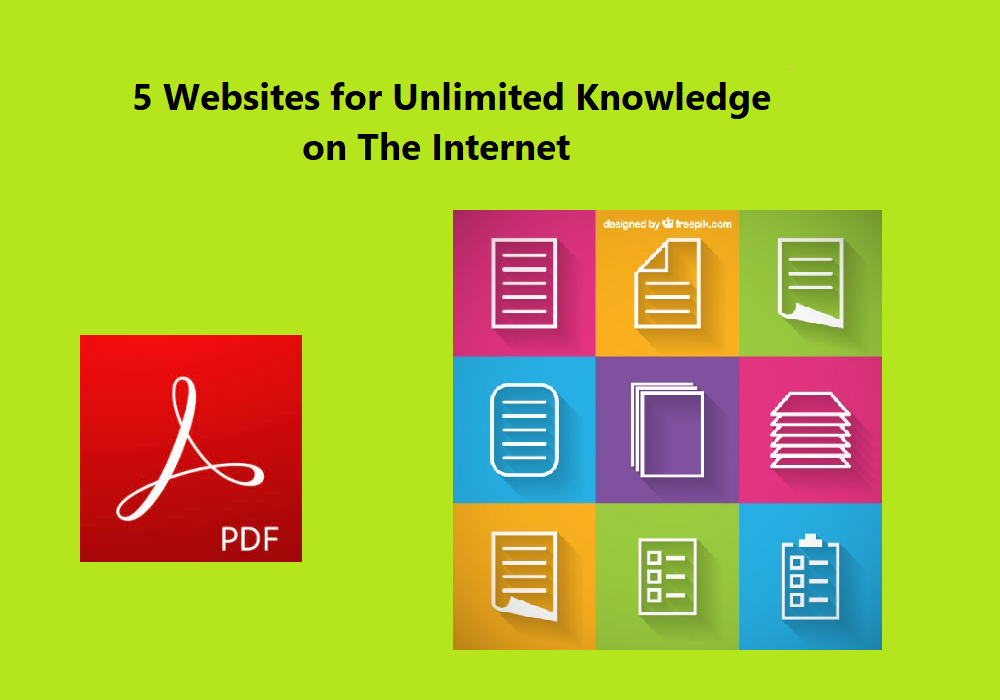 Internet is now very familiar to anyone start young to old age. It is a place where almost everything is available for you: videos, images, articles, files, especially information that you can find using Mr/Ms. Google. But for those who weak at keyword search, it will become difficult to find exactly what you are looking for. In this post, I am going to share 5 different websites for an unlimited of knowledge documents that you can easily find on the internet mostly in PDF files that you can freely download and read.
PDFDRIVE is a website where you find and search for books, tutorials, manuals, and authors. It contains almost 80 million files for you. You can filter by category as well such as Art, Biography, Business & Career, Science & Research, Technology, etc...
Before downloading, you can preview the content of the file you wanted to download and then click on download PDF for free.
Elephind.com is a place where it's possible to search all the world's online historic newspapers. Elephind.com is like other search engines Google or Bing but it is focused only on historical, digitalized newspapers.
It enables you to search for free across many newspaper sites simultaneously, rather than having to visit each site separately. You will go directly to the newspaper site which hosts that story from the search result page.
Internet Archive is a non-profit library of millions of free books, movies, software, music, websites, and more. Archive.org special focuses on books rather than anything else and provides free access to researchers, historians, scholars, the print disabled, and the general public. Its mission is to provide Universal Access to All Knowledge.
CORE is the world's largest collection of open access research papers. CORE collects research papers from institutional and subject repositories and open access and hybrid journals. It contains around 200 Million open access articles collected from data providers around the world. Its mission is to aggregate all open access research worldwide and deliver unrestricted access for all.
Citationsy is a clean, annoyance-free environment to get your work done. You can access Citationsy.com from anywhere using a web browser, iPhone and Andriod apps to cite books on the go with a barcode scanner. Your citation data is saved in the cloud and backed up every 10minutes. You don't have to worry about file formats, data loss, or updates ever again.
HOPE YOU ENJOY THESE 5 FREE UNLIMITED RESOURCES.
THANK YOU
---
---