7 Things That Guarantee You'll Become Rich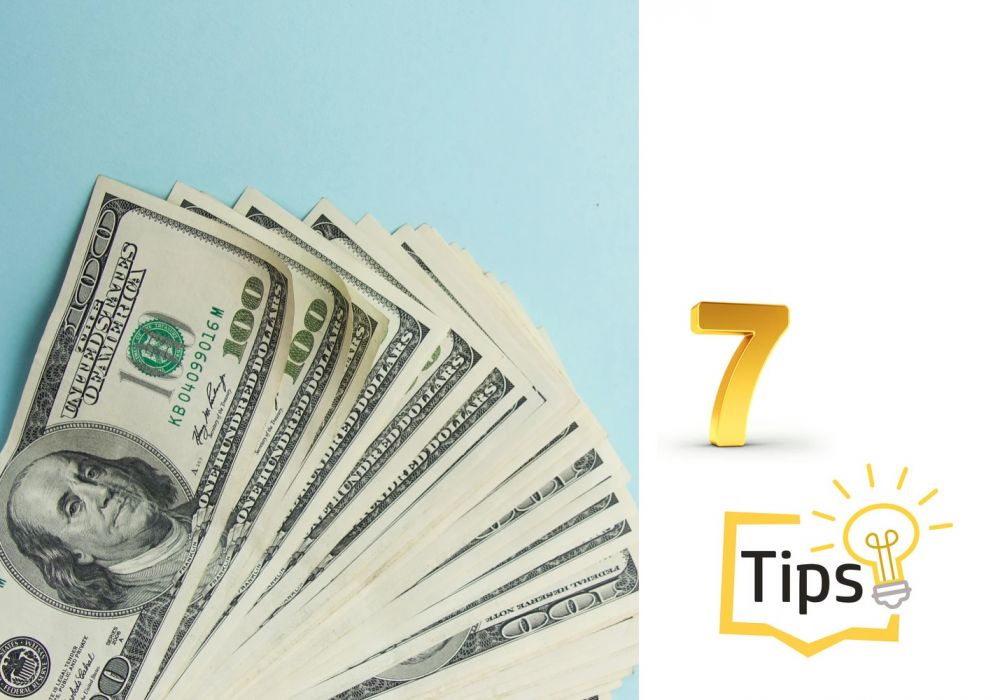 In this blog, we are going to write about 7 things that guarantee you'll become rich if you are able to accomplish them. Let's begin with the easiest ways to separate the rich and the poor. It's the number of ways each group earns income. The research shows that the average millionaire has 7 sources of income while the typical person has only one which is their JOB. Millionaire believes multiple streams of income (Active and Passive) are the wealth-generation engine. The typical person also can duplicate the rich strategies to grow their wealth using the 7 items below
9 to 5 INCOME
Earning your income from 9 to 5 jobs doesn't make you rich, but that doesn't mean the rich don't have 9 to 5 jobs. Job is a type of income streaming by exchanging time with money and is well-known as active income. This type of income is typically the starting point of many self-made millionaires. This is the most common source of income for the average person because it's the easiest way to start making money. With this money, we can invest in other ventures to grow our wealth.
PROFIT INCOME
Profit income is quite simple. It's the income generation by selling something for more than it costs you to make it. For example, if it's cost $10,000 to make a car then you sell the car for $20,000. Therefore, you realize a profit of $10,000. This might seem to be impossible for the average person rather than the big corporate companies because it might need the warehouse, sourcing products, hiring employees, marketing, etc. Luckily, thankful for the growth of e-commerce you don't have to be the product owner to be able to sell. You can do drop-shipping with the pre-created products by another person or company. You can also earn this profit income using the manual approach by buying items in your local areas and flipping them online which is commonly known as retail arbitrage.
INTEREST INCOME
The simplest way of interest income is collecting a return on the money you lend out. You can buy government bonds or treasury bills which can offset your risky investment profile while earning good interest. The riches are not only invested in the private business and high-risk stock market but also the bonds so that they can balance their portfolio properly. Bonds typically yield from 1 to 4% which is fair enough when used as a hedging tool.
DIVIDEND INCOME
When the company realizes the profit, generally there are two ways they will do for their business. Option 1 is to re-invest in the business for R&D, Expand, or buy back stock. Option 2 is to pay dividends to the shareholders for the loyalty investing in their company. By having money invested in the dividend-paying company you begin to build a supplementary income stream.
RENTAL INCOME
It's no surprise that the millionaires leverage the power of real estate to build wealth. Rental income can be the rental of a home to another person or renting out commercial properties to a business that needs the space to operate the business. This is typical office space for daily day-to-day operations. Another option is industrial real estate used by manufacturers. Rental income doesn't come in the form of real estate. It can be renting equipment or lending out an item in exchange for cash.
RESIDUAL & ROYALTY INCOME
This is probably the less common way of generating income. Residual & royalty income is getting from your past work such as your appearance on the TV show, your published book, or the songs written by you. This form of income is the benefit of your working in the past and continues making you money over time.
CAPITAL GAINS
The final way millionaires make money is by buying and selling items for more than their acquisition price. This is different from the profit income. Capital gains are the result of a transaction where the capital assets are sold more than their initial price. Capital assets generally include assets which acquire for prolonged use. In short, it's different from the profit income for their inherent nature. For example, capital gains happen when you sell real estate or stocks.
---
---